Gustavia, a jewel in the Caribbean
Boasting pristine beaches, and luxury boutiques, hotels, and restaurants, French-speaking St. Barts is a Caribbean gem just waiting to be discovered. With so many idyllic corners to uncover, why not start by making a beeline for its capital, Gustavia? Do not hesitate ! For car rental in St Barthelemy, only one address: Budget St. Barth
Take advantage of our car rental service in St Barthelemy that meets all your needs.
Named after King Gustav III of Sweden, St. Barts was first claimed by the French in 1648, and by the Swedes in 1784, before returning to France in 1877, hence its plethora of cultural influences.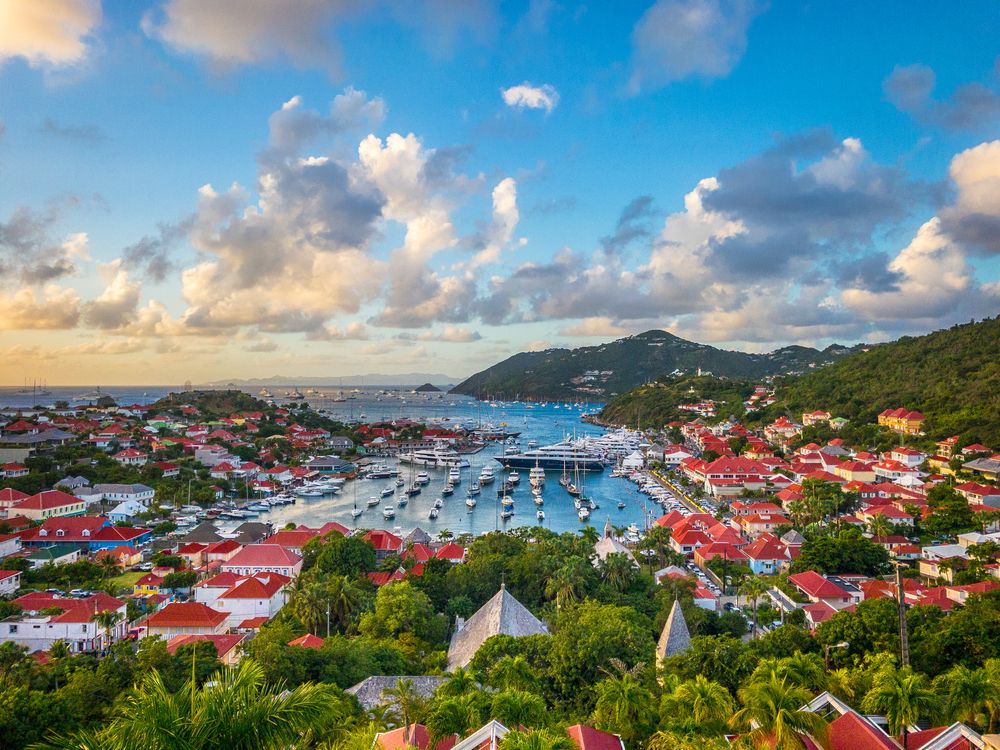 Discovering Gustavia, capital of St Barthelemy
Even the most discerning traveler will find their slice of paradise in this port town. Begin with Fort Karl. Climb its tower for sprawling views over the capital's port and its red-hued rooftops that contrast the island's endless blue shores.
Splendid Beaches
Then, sun, sand, and sea await you. Brimming with warm waves, powdery white sand, and turquoise waters, Gustavia's beaches are perfect for recharging your batteries. Adventure buffs needn't worry - surfing, snorkeling, and kitesurfing are also abound here. Shell Beach, which is scattered with millions of seashells, is known for its jaw-dropping sunsets, while secluded and less tourist-ridden Gouverneur Beach is for off the beaten path travelers seeking a break from the center's hustle and bustle.
Gastronomy in Gustavia
After spending the day at the beach, experience a taste of what the capital has to offer by unearthing its coveted culinary scene. Both just a stone's throw away from Shell Beach, flock to Bonito or Orega for a chic night out. The former plays with French and South American flavors while the latter is gourmet French/Japanese-inspired. For casual eats, Eddy's is great for no-fuss fish in a gorgeous garden, and L'Isoletta serves up Roman-style pizza in a gastro-pub setting. And if you're looking to quench your thirst, visit Le Select, the oldest bar in St. Barts, or Shellona on Shell Beach, where you can enjoy an aperitif while sinking your toes into the sand.
Looking for the easiest way to get around Gustavia? Why not go for the freedom of driving by opting for a car rental in St. Barts? Choosing a car rental in St. Barths, as the locals call it, is the best way to add postcard-worthy views to your escapade.
Contact our car rental agency in St Barth to access more information on our vehicles and services !